When we send out E-Promos like the ones from our "Come Create With Us" campaign (listed a few posts below) through Agency Access, we can track who opened our emails, as well as the individuals or Art Buyers that have clicked and gone to our site. On top of sending them a friendly, personal follow-up email, these babies will be sent to the "clickers" personally. A good friend of mine didn't quite like the "bleed" of the company name into the image, but I obviously did, so I kept it.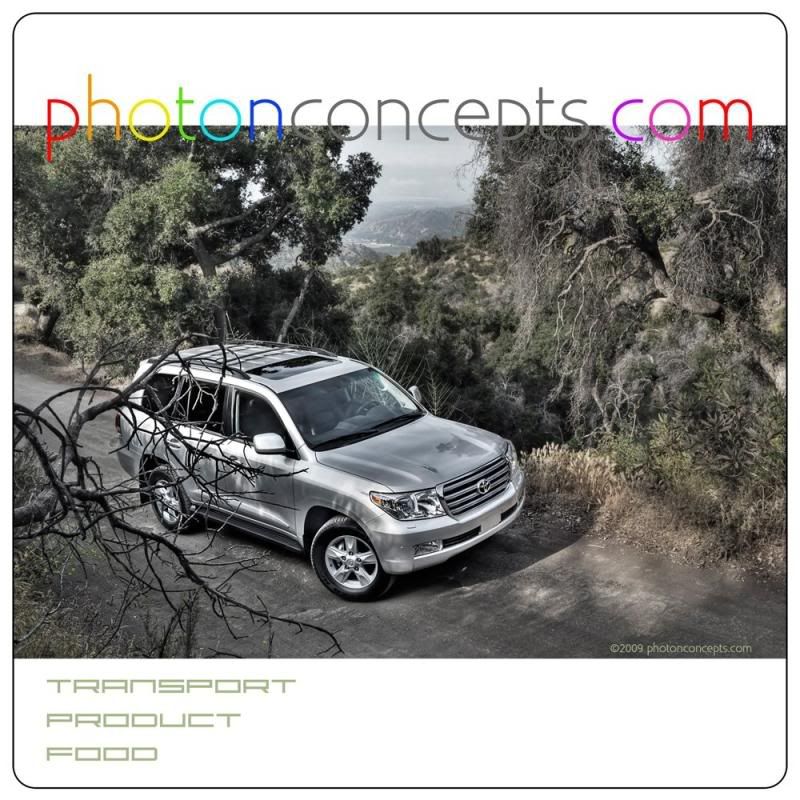 Originally I had the three image thumbs down on the lower left of the green half, so I could write a little personal note to the receiver in the green, but I opted to have them larger (to show off the work) and in the middle. Putting a line in the middle of the right hand side means the address label and stamp go in the top, and I can write a little note on the bottom square just below the line and just above our company name.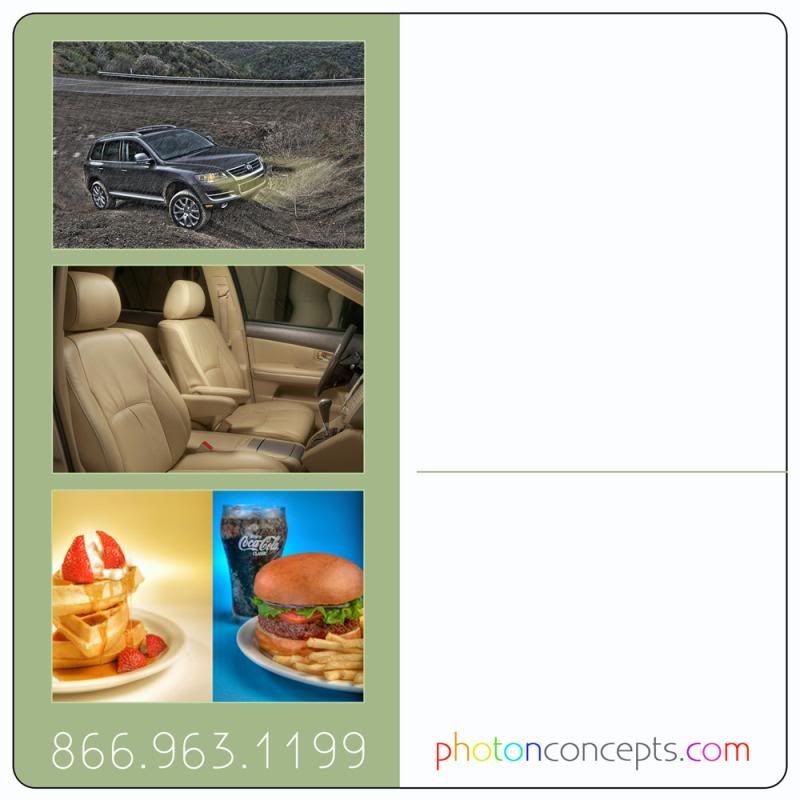 The front of the card will be UV coated, which I'm particularly against, but in this case it makes the 16pt thick paper feel thicker. Which hopefully screams quality. The back will not be UV coated though, so we can write in a pen or felt tip for a more personal feel. We also opted for round corners and printing on a 6x6" square to really make them stand out. Apparently Art Buyers get a bazillion of these a day and about 99% of them go to the round file cabinet. Its a simple design, not to busy, and usually "simple" stands out. Lets hope they do in this case. This is the first in a series of 3 that will be formatted this way. I will post the rest as we make them.